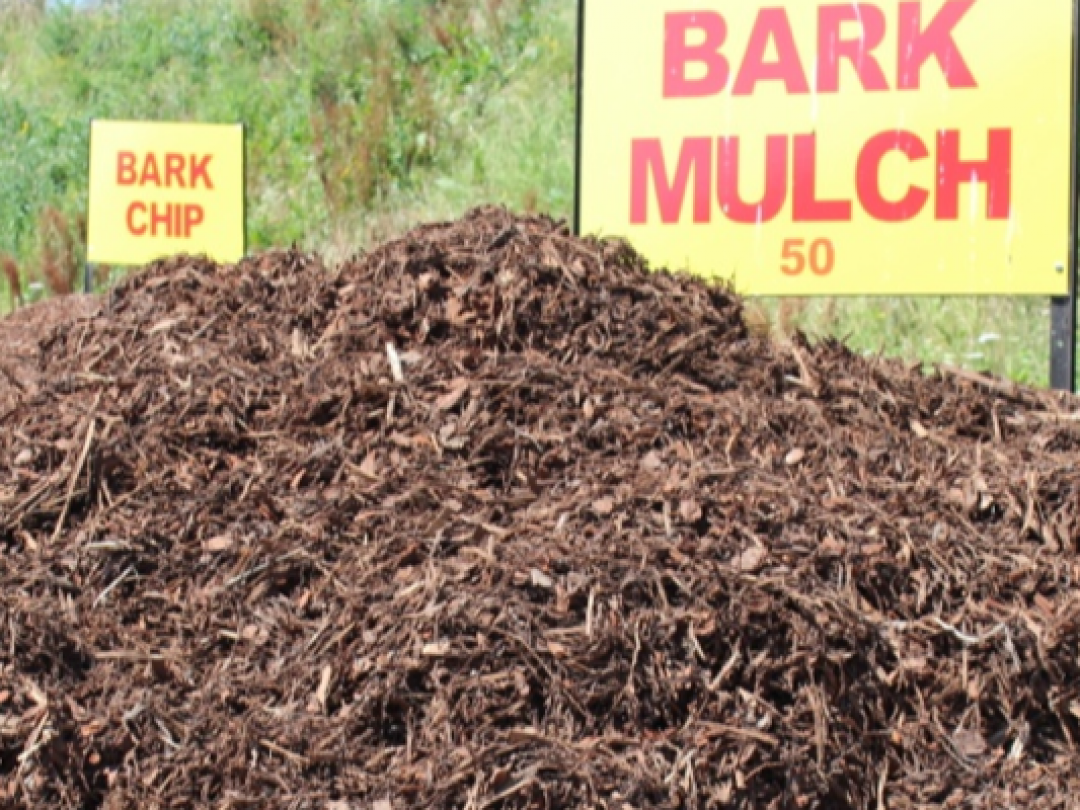 Bark Chip
Bark chip is a great ornamental ground covering for any garden. Bark Chip provides a cost effective solution for any landscaping project.
Ideal for weed control and tidy garden beds around the house.
Bark Nuggets
Natural, decorative ground cover for landscape beautification.
Suppresses weeds and increases soil water retention.
Granulated Bark is a popular choice for a variety of landscape applications because of the versatility of the product and ease of use. It is manufactured by processing raw New Zealand Pinus Radiata bark, a renewable resource that is a byproduct from the forest industry.
Natural garden finish

Suppresses weed growth

Improves soil moisture retention & promotes earthworm activity

Clean New Zealand sourced Pine bark


Bark Mulch
Bark Mulch is a very popular DIY garden product. It binds together well which helps suppress weeds and retains moisture.


Benefits of Mulching
Depending on materials used, mulches have many benefits, including the following:

Reduces evaporation from soil surface, cutting water use by 25-50%

Organic mulches promote soil microorganism activity, which in turn, improves soil tilth and helps lessen soil compaction.

Stabilizes soil moisture

Prevents soil compaction

Controls weeds, which rob soil moisture

Moderates soil temperature extremes

Controls erosion

Gives a finished look, improving aesthetic quality